Services
Traditional Massage
Traditional Massage is a very relaxing and therapeutic style of bodywork. It combines oils or lotion with an array of strokes such as rolling, kneading, and percussion to help the body improve its circulation. The benefits of this type of bodywork are wide-ranging and include relief from aches and pains, decreased stress levels in the body, enhanced mental clarity, improved appearance, and greater flexibility.
Adaptive Resistance Exercise (ARX)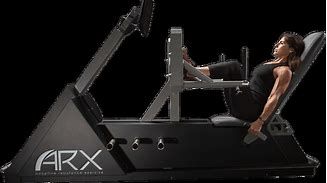 A once a week total body workout session in less than 15 minutes.
Medical Sauna
Steam Sauna - Doctor Based - The ONLY sauna designed by doctors. Made to improve blood flow, reduce headaches and migraines, heal your muscles, and achieve absolute pain relief for a better night's sleep.
Couples Massage
A traditional 60 minute massage for couples (any variations). Will need some lead time as I have to schedule with another therapist.
Fully Clothed Table Massage
As the title says - you remain fully clothed with the exception of your shoes
available in 15, 20 & 30 minutes sessions for $30, $40, or $50
BUY 3 Massages and get 1 massage for FREE
Pregnancy Massage
Pregnancy Massage is a style of bodywork designed specifically for pregnant women. Pregnancy is a time when a woman's body endures tremendous stress due to dramatic physical and emotional changes. Using various techniques specially developed for the expecting mother, Pregnancy Massage helps release the pain and discomfort experienced throughout pregnancy. The benefits are profound, including emotional support, the relief of joint pain due to extra weight and postural imbalance, and improved breathing and relaxation.
Chair Massage
Chair massage is a popular way of relieving stress and releasing tension right in your home or workplace. You receive your massage in a specialized ergonomic chair which I bring to your location. In addition to the usual health benefits of massage, another benefit of chair massage is that it is done over the clothing. With seated massage, you can avoid the discomfort and awkwardness that you may feel in disrobing for a traditional massage. Also, chair massage sessions are usually shorter than traditional massage, making it convenient enough to fit into your busy schedule.
Specialty Massages
-- 10 Min Hand & Forearm $25
-- 15 Min Foot & Calf $30
-- 15 Min Shoulder & Arm $30
Floor Thai Massage
Thai massage is more energizing and rigorous than most other forms of massage therapy. It's also called Thai Yoga massage, because I use my hands, knees, legs, and feet to move you into a series of yoga-like postures and stretches. My clients say Thai massage is like doing yoga without doing any of the work. No oil is applied, so you are fully dressed during the session. A single Thai massage session will help you release stress and relieve pain, and help you function more effectively at work and home.